The 5-Days Challenge That Will  Make You a Guest Blogging Superstar!
(Monday, December 4th – Friday, December 8th, 2018)
Enter your best email below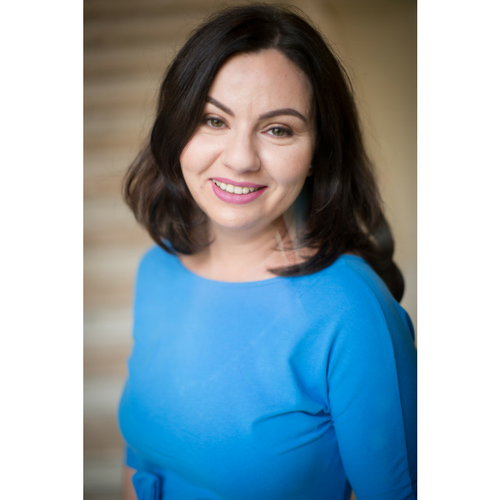 When I was just starting out, I didn't have a lot of money (actually I had no money at all!)  to invest in paid traffic. But I had some free time (not that much, considering that I also had a newborn, a 6 year old and a household to run).
So I decided to only use free traffic generating techniques. And because I loved to write (I am an introvert who'd rather write a very long email than make a short phone call) I decided to give guest blogging a shot and see how it goes
With my first pitches, I heard crickets, of course. But after consuming impressive quantities of chocolate ice cream I decided I will give it another try.
So I did. Again: CRICKETS! (only louder this time)
This is when I got all pissed off. 🙂 You see, I am one of those stubborn women who become more and more determined as things get more and more difficult. This guest blogging thing hadn't heard of my stubbornness superpower yet!
So I completely dived into it. For weeks I read every single article written on this subject before. I have researched the hell out of it. It helped a lot that I am also a research nerd, of course.
After that, I came up with a system. And I gave it another try.
I sent my first pitch on a Friday afternoon and I heard back from the blogger in the next 2 hours. Wow! This was the time when I realized I am onto something here.
Ok, so maybe this was pure luck, I thought. So I sent another 5 email pitches in a week and heard back from all of them! Only three were accepting my pitch, but at least the other two editors opened my email and took 2 minutes from their precious time to answer back and tell me why my article proposals were not the right for them at that moment.
Over the following 3 months, I have repeated that process. And during this time, some wonderful things happened:
I went from subzero to getting featured on reputable blogs in my niche (like Ramit Sethi's blog)
I started building my email list (I got anywhere between 10 and 200 subscribers from each of my guest posts)
I got my first paying client
I completely replaced my former full-time corporate salary from my 1-on-1 services
I successfully launched my first digital product
But the most valuable win for me was that I no longer felt doubt or fear of having to give up on my dream and go back to a corporate job.
I finally felt that this is really going to work. And to me, this was priceless. 
So I want now to show you how you can achieve the same things. Whether you are just starting out and looking to build your email list without investing in paid ads or you are looking to reach a broader audience, I can help you.
Sign in to this 5 days guest blogging challenge and I will personally show you exactly what to do. No more guessing. Just results.
I hope to see you inside.
What you will get out of this challenge?
Day 1 – you will understand what are the best websites for you (whether you are just starting out or you are more advanced in your business). 
Day 2 – In under 30 minutes, you will prepare a list of 5 great websites to pitch to. 
Day 3 – You will brainstorm the perfect article ideas for each website on your list.
Day 4 – You will gather all the information you need for your pitches.
Day 5 – You will write and send your pitches. I am going to make this really easy for you, so you will have access to my pitch email templates. 
I am going to hold your hand throughout the whole process. I am going to personally show you how to do everything and I will be available to answer any questions you might have (inside the free dedicated Facebook group for this challenge, where all the fun will happen).
What some happy people say about me: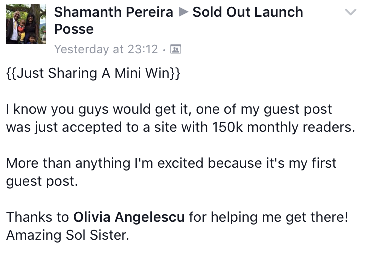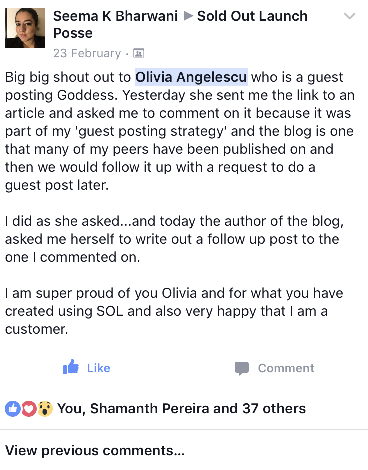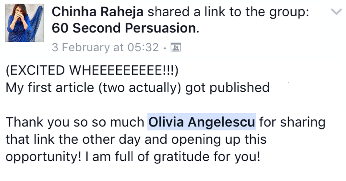 Sign up for the Guest Blogging challenge now and begin 2018 with a BOOM!
Enter your best email below