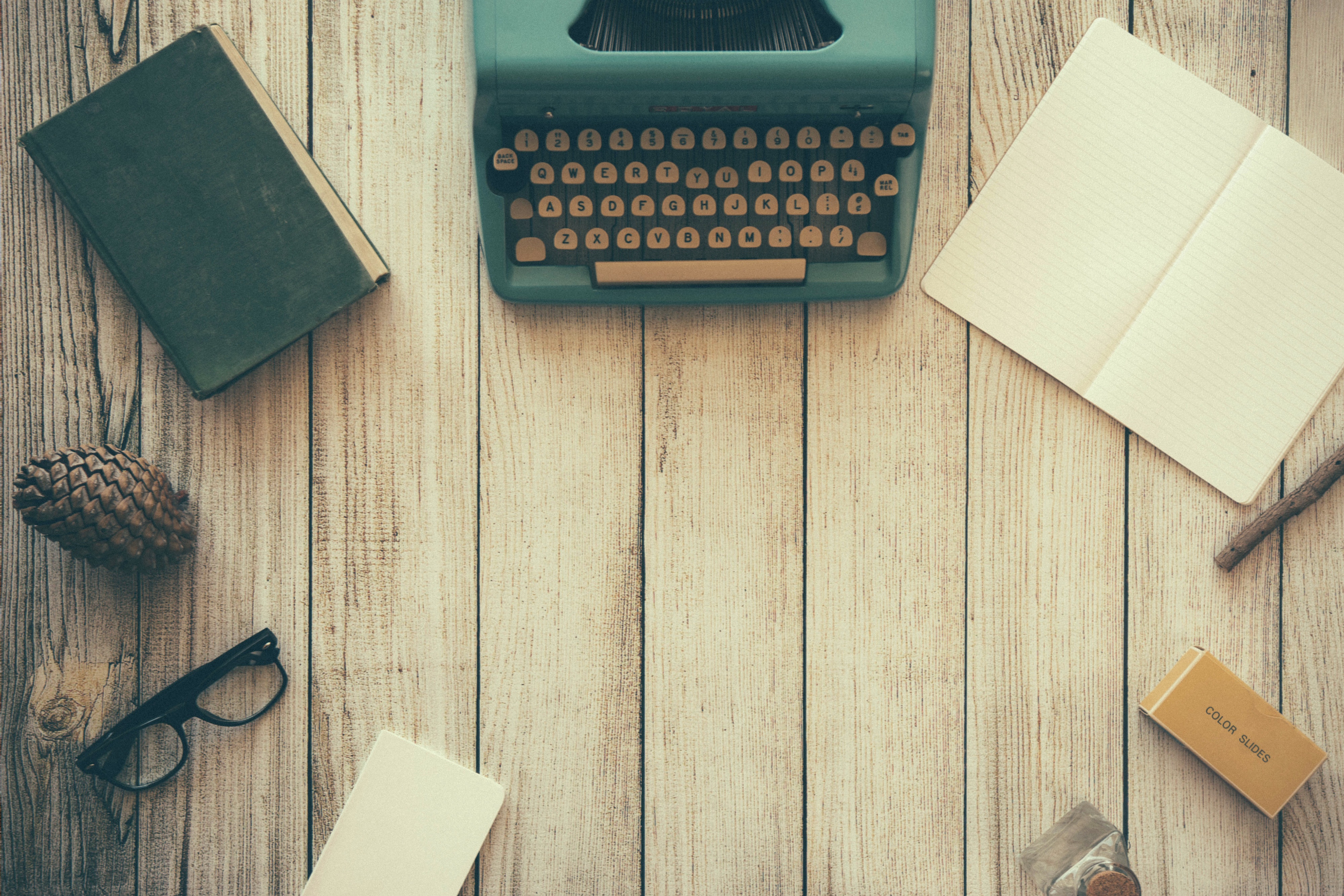 The 5 effective easy steps to take to keep your sanity and save hours of your precious time!
So you took a leap of faith and finally started your own freedom business! You did a lot of research and you nailed down your business idea, built a website (maybe), attended a lot of webinars on building a business, joined some Facebook groups full of people like you and maybe even signed up for some online business training.
That's great! So what's the next thing on your to-do list?
Well, anybody you know in the online business world is talking about this, so you already know it: before starting to develop your first product you must grow an audience who would be interested in buying it.
In other words, it is highly important to start building and growing your email list right now. This will be your top priority for the next months.
If I would ask you what do you need now to grow your business you would probably say things like:
Having an email list of thousands of people who are eager to buy your products!

Becoming visible in your market which is full of people just like you who are selling the exact same products and services you want to sell!

Being recognized as an expert in your field!

Having some amazing and, why not, FREE PR that would attract clients to your website like flowers attract butterflies!
So, is there a way to have all these things above without having to sell your soul (or pet, or kids) to the internet devil?
Of course, there is! IT IS CALLED GUEST BLOGGING!
Just look at what Ramit Sethi (best selling author and multi-millionaire online marketer, featured in Forbes right next to Warren Buffet) is saying about how he used (and still uses) guest blogging as his go-to tactic to build his list of thousands of hundreds of raving fans.


And look at these perfect examples of online biz celebrities featured as guest bloggers on other websites and using this process to earn millions (yes, there's Ramit Sethi again, I am online stalking him!).
Ramit Sethi guest blogging for the Leadpages blog: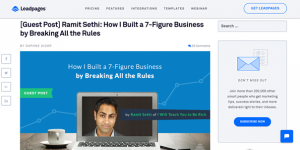 Amy Porterfield guest blogging for Problogger:
Derek Halpern guest blogging for Copyblogger: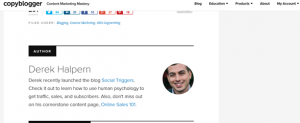 So how do you do it too?
How do you get featured as a guest blogger on all those cool websites and instantly gain visibility and trust while building your list fast?
It is easier than you think! Because, you see, in today's online world everything is about content and content marketing.
This means that there are millions of websites out there and each of them must constantly publish fresh and interesting content for their audience if they want to survive. This is valid for any field you can think of, no matter how niched down it might be.
I am going to break down all the steps you must take to instantly eliminate any guest blogging frustration and skyrocket your chances of being finally featured on that blog you always dreamed about.
So read and follow my easy 5 steps process below and become a guest blogging super star (you're welcome!)
Let's begin!
STEP 1: Establish your guest blogging objective
And by this, I mean you have to choose only one thing you want to accomplish right now with guest blogging.
So take your pick. It can be one of the following:
– gaining quick visibility or
– building your expert status or
– building your email list or
– making great connections with a few (or more) influencers in your field.
All of them can be achieved with guest blogging, but you must choose only one thing now as this will help you gain clarity and remain focused on what types of websites you 'll target.
For example, if you want to gain visibility all it takes is one or two guest posts on some big name websites to get there, while if you want to build your list fast (with quality leads, not freebies hunters) you have to go after smaller but niched websites (in your field) that are visited only by people really interested in that particular subject.
Once you understand the guest posting process and can easily duplicate it, you can add other objectives.
STEP 2: Make a list of at least 20 websites that are a great match for your brand and for your guest blogging objective.
You should be able to do this easily and in less than 1 hour with my 1-2-3 technique below:
– think about the most annoying thing that your ideal client wants to solve (their most important burning need that you can solve for them with your products/services).
– go to Google and type in the following search term:
[insert their burning need] "guest post"
This will result in Google listing many websites that published guest posts on that subject (the burning need).
– check out the first 3 Google pages and insert all the websites you find into a spreadsheet.
Voila! You should easily find at least 20 websites.
STEP 3: for every website on your list you have look for the information below:
Their audience – it does not have to perfectly match but it must overlap to great extent with your own ideal audience.
Engagement level

– as a general guideline, you should look for websites that have at least 5-10 comments on the articles they published one month ago.
Monthly traffic – for the best results you should look at more than 1 million unique visitors for magazine style websites (that publish many different articles each day, like for example tinybuddha.com) and at least 10 000 unique visitors (ideally more than 50 000) for more niched blogs.
Guest blogging acceptance – look for the information on if/how they accept guest posts
Guest blogging guidelines – if they have any guest posts rules published on their website then you should read those rules very carefully! This is very important.
What kind of self promotion they allow in the guest posts they publish: check out their guest posting guidelines but also look at 2-3 different guest posts they published in the last 6 months and see exactly what the authors used for promotion purposes (just a link to their website placed in the bio or also a freebie link within the body of the article?).
From your initial list of websites, eliminate the ones that don't match the above criteria. You should have now a list of at least 5 good websites to use as guest blogging targets.
STEP 4: Make a list of great article subjects to pitch to every website on your guest blogging list.
You can use tools like www.buzzsumo.com or www.epictions.com to research what are the articles their audience loved the most. Then use them for inspiration to brainstorm 2 different ideas that you can write about (related to your topic, of course).
STEP 5: Write and send your perfect pitch to every website on your list.
I have written a very detailed post about how to craft your perfect guest blogging pitch here so if you want to know everything about this go and read that post.
When you write the email you will send to the blogger/editor start with briefly introducing yourself (who you are and what you do/want to do) and then quickly demonstrate that you did your homework and already researched topics and article formats that their audience loved in the past (this is what you did at step 4).
This will immediately set you apart from all the other people and will show them that you will make their life easier. This is a sure way to make them like you from the start!
Then propose 2 different articles that you thought about writing for them (the title and a few bullets with the main ideas for each article).
Wait for them to give you the green light for one of those ideas and then write your article.
Of course, if in their guest posting guidelines they say that they want a full article submission, then send them the whole article, but make sure you still start your email by saying that you carefully researched their top articles and developed your own guest post accordingly. And please don't forget about following any guest blogging guideline to a tee!
That's it.
By following my tested 5 steps guest blogging process above you can very easily send at least 3 guest blogging pitches in the next hour or so.
So what are you waiting for? Take action now.
Before you know it you'll be featured on many good quality websites and start ripping the benefits.
If you have any questions on guest blogging feel free to post them in the comments below. And if you know somebody else who struggles with guest blogging, please share this article with them.
DOWNLOAD the FREE case study
How I have added 410 subscribers to my email list, in only 2 days, with Facebook groups (screenshots included, yes, you will see EVERYTHING).
Steal my step-by-step strategy and watch your email list skyrocket FAST!