Skyrocket your email list today!
Get the two most powerful FREE traffic strategies
(that work for every niche):
– 40 great guest blogging websites
– my effective FB groups promotion strategy
Download it here!

YOU WANT TO LAUNCH YOUR FIRST ONLINE PROGRAM…
BUT HOW ARE YOU SUPPOSED TO KNOW WHAT WORKS AND WHAT DOESN'T?
How will you get more eyes on your amazing offer? How will you write your sales page in a way that will steal people's heart and convince them to buy? How will you build your launch assets in a way that will ensure your success? What emails do you need to send out before, during and after the launch?
I AM HERE TO TAKE AWAY ALL YOUR LAUNCH OVERWHELM
Get my free launch toolkit. It is good, I promise.
Read the content on my blog. I write on all launch topics.
Book a launch strategy session with me. Email me for more info.
WHAT PEOPLE ARE SAYING ABOUT ME
Olivia prepared a launch plan strategy, with the exact actions to take, by date and responsibility. I knew exactly what needs to be posted on social media or sent via emails, what types of FB ads to use. Olivia explains the purpose of every task. She is organized, structured and kind. If you're looking for a done-with-you plan with a personalized approach and need clarity in exactly what you need to do every step of your launch then Olivia is your woman!
Olivia took all the information and quickly put together an A to Z launch strategy that was very easy to understand and to follow.
We had a call where she explained everything and boom! All the launch overwhelm was gone!
If you are looking for smart support for your next launch, someone who can do everything by herself and who understand all the launch puzzle pieces and how they fit together, then Olivia is your go-to person!
Working with Olivia was a pleasure.
She nailed the sales page for my Shape Up Your Lifestyle program for women, which enabled me to bring life to my Tropical Mastermind Retreat.
My vision came to life and I grew my audience and my business.
I highly recommend Olivia for her patience, professional knowledge, and strategic clarity.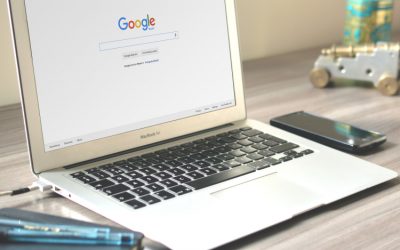 This is a comprehensive (6.5k words) article on strategies you can use right now to increase your website traffic. If you don't have the time read it now, get your free PDF download by inserting your email below:  Whether you want to get...
DOWNLOAD the FREE case study
How I have added 410 subscribers to my email list, in only 2 days, with Facebook groups (screenshots included, yes, you will see EVERYTHING).
Steal my step-by-step strategy and watch your email list skyrocket FAST!