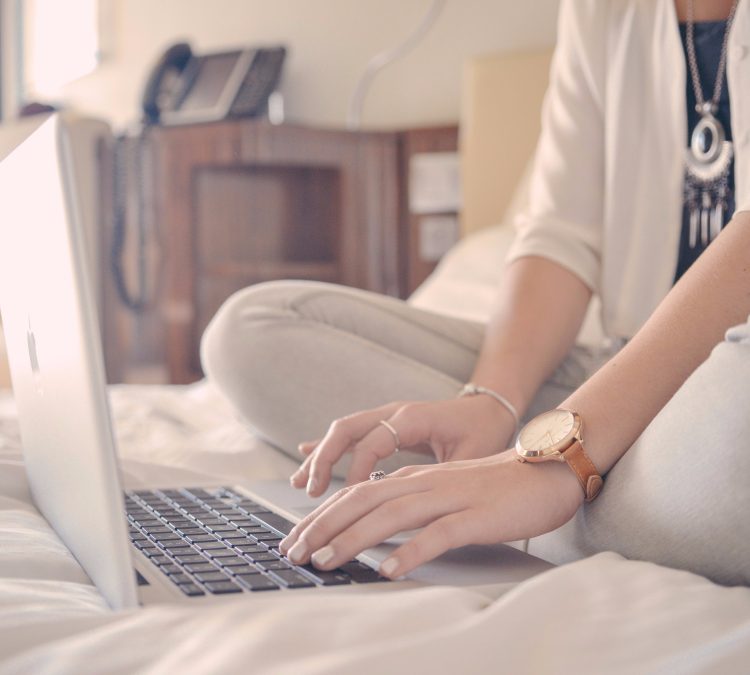 [+ free download –my popular blog post cheat sheet and the 25 persuasive headlines swipe file]
IMPORTANT NOTE: I am not an affiliate with any of the tools I write about in this blog post, so I do not make any money if you click on the links or purchase any of them.
It doesn't matter what industry you are in. It doesn't matter if you are a solopreneur or you have a few employees. It doesn't matter what your favorite marketing tactic is
The one must have skill today is writing effective blog posts.
Why? I am glad you asked.
Research shows that blog posts are still the #1 asset for engaging with your audience and generating warm leads for your business. In fact, marketers who use blogs generate 67% more leads than those who don't. Not only that, but blog posts also cost 62% less per lead than other types of marketing efforts. At least this is what Neil Patel is saying ( https://neilpatel.com/blog/how-to-write-blog-post/) and who am I to contradict him?
I have asked a lot of people why they don't publish more content, although they know the importance of it. The answers that came up were among the following:
I am not a good writer
I don't know what to write about
Writing takes me forever
If this is your case, continue reading, as I am going to take all your excuses away! I believe that writing a great blog post is a skill you can learn fast. And in this article, I will show you exactly how to do it.
I have even taken it a step further and created for you:
a swipe file of 25 persuasive headlines formulas that work in any niche

a blog post writing cheat sheet

an editorial calendar template (plug in the 25 headlines, and you will have half of year worth of content that you will be eager to start producing)
You will find them at the end of the article.
Now let's get to the meat and potatoes. I am going to show you the step by step process of writing not just any blog post, but one that will stand out, seduce your readers and transform them into hot leads as quickly as you can spell… "leads."
Here is what we will cover:
Understanding what your audience wants to read.
How to choose your topic.
How to come up with the perfect headline every time.
How to write the blog post and what to include for maximum results.
How to easily edit and proofread your blog post.
Ok, so let's start.
1. Understanding what your audience wants to read
As you can see, everything related to your business, even your content, begins with your client in mind. In this case, we are talking about your readers. They are your target, and you are trying to come up with the right blog post to move them one step further towards becoming your paying clients.
You want to educate, entertain and/or inspire them.
Always ask yourself: what would they love to read about this week? It shouldn't be too hard to imagine if you think about who they are, what do they try to achieve and what are the top 5 struggles they face.
So take 5-10 minutes here and make a list of a few general topic you can write about.
For example:
Let's say that your audience is stay-at-home-mothers who want to start a side business and earn some money while raising their kids.
In this case, a few general topics you can easily come up with would be:
the best WordPress themes for the non-tech woman,
how to make 1000$ on the side as a stay at home mother or
how other stay-at-home moms succeeded in growing a successful side business.
You see? They are all general topics related to what those stay at home moms would relate to and would be interested in reading.
2. How to make sure you have a solid topic every time
Coming up with the general topic idea is one thing. But making sure that you fill the blog post with the information that is super relevant for your audience is a different thing.
And that is because general topics are made of lots and lots of subtopics. You can't cover them all in one blog post and you shouldn't.
So how do you decide what is the must-have information to include so that when your audience reads it they instantly feel like you were just reading their minds?
The secret lies in copywriting.
You see, any good copywriter will tell you that, before writing any copy, they perform a lot of research to understand what their audience wants and needs and what their exact questions are.
If you want your blog post to be effective, you will do the same.
There are a lot of good ways to do this easily. I will list a few of them, the ones I use every time I write something.
Tools like Buzzsumo or EpicBeat: they are paid tools, but they also have a free test version. The way they work is: you input your general content ideas, and they will show you the top performing articles that cover this topic. In only a few seconds you will have a list of a lot of very good article ideas, which are virtually guaranteed to resonate with your audience since they are already going viral on the internet. This is a nice starting point, right?

The blogs of your competitors: here I recommend looking at the big names, and this is because they have a lot of information about the needs of their audience and they use this information to come up with engaging blog post ideas. So have a look at what they are writing about and see what you can add to that.

Blog comments: if you already have a blog where you have been publishing content, and people are already commenting on your articles then you can use this. Take a look at the comments on your blog posts and see if your readers have specific questions or if they share information about their struggles that you can address with your future articles. If you are not that advanced, you can do the same thing with the comments posted by the readers of the bigger blogs in your niche.

Amazon is a never-ending source of inspiration for me. I used it to come up with different online business ideas or to do research for my copywriting It works every time. All you have to do is to look for products or books in your niche and read the reviews of the buyers. You won't believe what gems are in there. Of course, everything comes with a price. In this case, it's the time needed to go through all those comments (there can be hundreds of them), but it is well worth it.

FB groups: if you know some Facebook groups where your audience hangs out, go there and use the search function to look up posts related to your topic. Then read the posts and comments. You can find some useful information.

Quora: a place where people ask questions on any topic! What more would you want? You can get a pretty good idea about what people would want to hear more of, so this is worth spending 10-15 minutes on.

www.answerthepublic.com: this is a free online tool you can use to see what kind of questions people have on a specific topic. You just write your topic in the search field, press "enter: and you will receive a big list of questions people ask online.
3. How to come up with the perfect headline every time.
People who come to your blog and see your article will first read the headline. The headline must be compelling enough to make them think "Hmmm, this sounds interesting, let's have a look". Otherwise, everything will be in vain, as they will leave without reading it.
The first thing to do is choosing a working title. Then work it out, based on the tips below:
Use the following structure "adjective + topic + benefit."

For example

: "The quickest way to lose 10 pounds even if you are the busiest person in the world"
Make a big promise to your audience, one that you know they want and one that you can keep. For example, I could write a post called "How to start an online business and become a millionaire in 2 months", but I am sure you'll just walk away thinking that this is a scam and you'll never trust me again, right?
Pick the most important benefit the reader will have after reading your blog post and include that benefit in the headline.

Example:

"How to start a side business and quit your job in 60 days"
Try to use words that will offer your reader an emotional benefit. Emotion sells best, and it's the "weapon" of choice of all the good copywriters.

Example

: "The 5-minute read that will make you a marketing genius" (in this case the reader understands that if they read the post, they will

feel

smarter).
As you can see, the idea here is to seduce the readers, making them feel like you have the answers they have been looking for. Of course, you will also have to live up to your promise and deliver the value in the body of the article.
4. How to write the blog post and what to include for maximum results.
Now comes the writing part, which I know a lot of people dread because they think they can barely write their own to do list.
I have some good news: you don't have to be the next Ramith Sethi to come up with great articles. It will probably take you more time than it takes Ramit today, yes, but you can do this.
You will begin by doing some research.
The research will help you to:
Understand more about your topic.
See what others's wrote about it, so that you can think about what your own angle will be (save the links for the most valuable articles you found, so that you can include a few of them into your article, as a supporting reference – bonus points if the writer of that article will share yours with his audience!).
Discover the most popular articles already published on your topic, so that you can understand what the readers liked the most.
Gather relevant statistics and facts that you can incorporate into the article.
The tools I use for my own research are Google, Google scholar (mainly for statistics, facts, research articles) and Buzzsumo/EpicBeat.
I also use AirStory, which is writing online software designed for research-based writing projects. More details here: http://www.airstory.co/. (I got this through an AppSumo deal a few month ago, and I paid only $49 for lifetime access, so it was a great deal. They also have a free trial.)
Write down a high-level summary of your post
This would be the main ideas you want to write about. Then, after each main idea, write down three bullet points with mini-ideas that go under the main idea.
Then, all you have to do is to incorporate the results of your research and your own experience, theory, examples and fill in the blanks.
Write your introduction.
This should be a powerful one, a hook to make people continue reading. You can start with an interesting fact that catches attention, use an anecdote, a quote or even begin like an old-fashioned fairytale (I once wrote a blog post that opened with the phrase "It was a dark and stormy night back in 2010" and it was a hit). Be creative, try to include an element of surprise and study what others are doing. With time, you will become a natural at this, I promise.
Write your ending.
Draft your conclusion and don't forget to insert a CTA (call to action) – think about what you want the readers to do further. The examples are many: you can ask them to go and implement what you taught them in the article, to comment, to share the article, to make a plan, to download your content upgrade, etc.
Also, brainstorm your content upgrade. A content upgrade is a lead magnet that is linked to your article. In this case, your CTA will be to sign in and download the content upgrade (list building). This is highly effective in turning readers into email subscribers. Brian Dean wrote a very detailed article about this here: https://backlinko.com/increase-conversions.
5. How to easily edit and proofread your blog post
I am not a native English speaker, and for a lot of time, when I was considering starting a blog, I thought that this would be a major setback. I was wrong.
Lots of different people will visit your blog. You can't please everybody. The ones that matter (aka the ones that will resonate with your content and become your leads) will not pay attention to your imperfect grammar, but to the real value you deliver with your ideas.
Of course, I am not suggesting that you should forget about grammar and spelling. You should not! And with tools like Word Autocorrect, Grammarly and Hemingway, grammar, spelling, and punctuation are very easy to get right.
If you want to take it even further, you may also hire someone to do this for you. There are a lot of online services like wordy.com where a real person can proofread your text. So this is a great option if you have the budget. It is not that much, but costs can add up fast if you don't pay attention and I know every dollar matters when you are just starting out).
6. It's all about formatting
As David Ogilvy put it: "Write short words, short sentences, short paragraphs." Don't overcomplicate your sentences; they should be very easy to understand by someone who is no an expert on that topic. You are not writing for your peers, but for your ideal clients (well, unless your ideal clients ARE your peers). ?
Be consistent with your format: use the same fonts, if you make your subheadings italic, make all of them the same.
Use images. Adding a great image at the top will grab people's attention and make them read. Inserting other visuals (images, charts) in the body of the article will keep your readers more engaged and increase the chances they read until the end (where your CTA is).
Don't forget to pay attention to copyright. What I am using now are the amazing photos from Unsplash.com (all are high resolution and royalty free), and I also do my visuals with Canva.com and getstencil.com (both of them have a great free version).
Use subheadings to introduce your main points. This will make it easier for people to scan and then read the article. This is also good for SEO purposes if you include your keywords in the subheadings.
Don't be afraid of using lists and bullet points. I know that there a lot of articles that use them excessively. I am tired of seeing it. But for some niches, it works wonderfully. So it all depends on who your reader is and what they prefer.
If you have some key points that the readers should pay attention to, emphasize them by bolding or italicizing.
Finally, my advice is, when you plan and write an article, don't think about how much information should you give away. Give your best knowledge and tips. This is how you will make your readers trust you and keep them wanting to come back.
This will also set you apart from a lot of bloggers out there who think that writing 300 words list type posts is enough to have a sustainable blog and business.
The perfect example here is Ramit Sethi (again!) who gives away 98% of his content for free and based on this he managed to build a multi-million business. I also like Marie Forleo very much, because she knows how to make her (video) content engaging and fun.
But please remember.
With content marketing, high quality is never enough, you also need consistency!
Consistency is critical for building trust, getting new leads and turning them into raving fans and paying clients (more about that in a future blog post here).
Of course, I am all for publishing your best content. If you don't provide super valuable advice to your readers, nobody will pay attention. It is too crowded out there.
But quality, while essential, is never enough per se. If you don't publish constantly, you will never earn the trust of your readers. Your blog will be doomed to forever be a hobby, not a business.
Ok, so blogging seems to be hard enough, right? ? This is why I want to make it easier for you to write a new blog post every week (remember, quality and consistency are the keys if you want to grow your online business). So if you have some templates at your fingertips, why not using them?
This is why I put together for you:
a swipe file of 50 persuasive headlines formulas that work in any niche

a blog post writing cheat sheet

an editorial calendar template (plug in the 50 headlines here and you will have a full year worth of content that you will be eager to start writing).
Insert your best email below and I will send them to you right away.